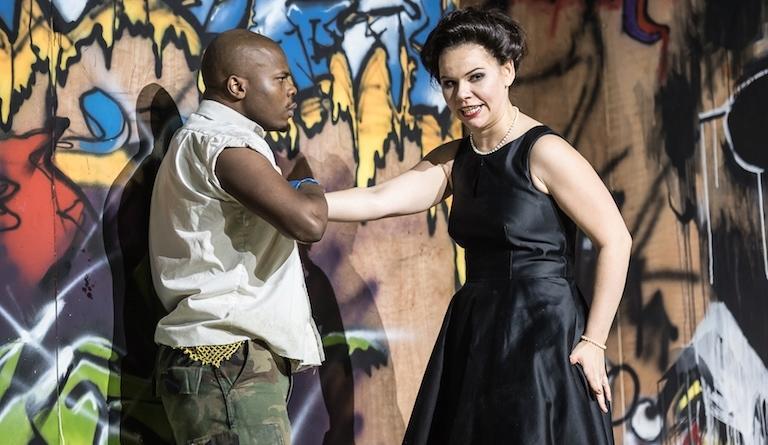 A Royal Opera directorial debut finds parallels between the classical world and a modern dictatorship.
Discarded life-jackets on the beach, a land where those from other countries are unwelcome…. The resonances and allusions at the opening of the Royal Opera's new Oreste are loud and clear.
But there is no consolation in recognition in this hard-hitting production, which never forgets that the story of Oreste washing up on a hostile island is born out of bloodsome family affairs in the House of Atreus. Gerard Jones, directing the rising artists of the Royal Opera House, creates a Tauris ruled by a murderous tyrant that has elements of dystopic societies everywhere: graffiti, summary executions, psychological breakdown.